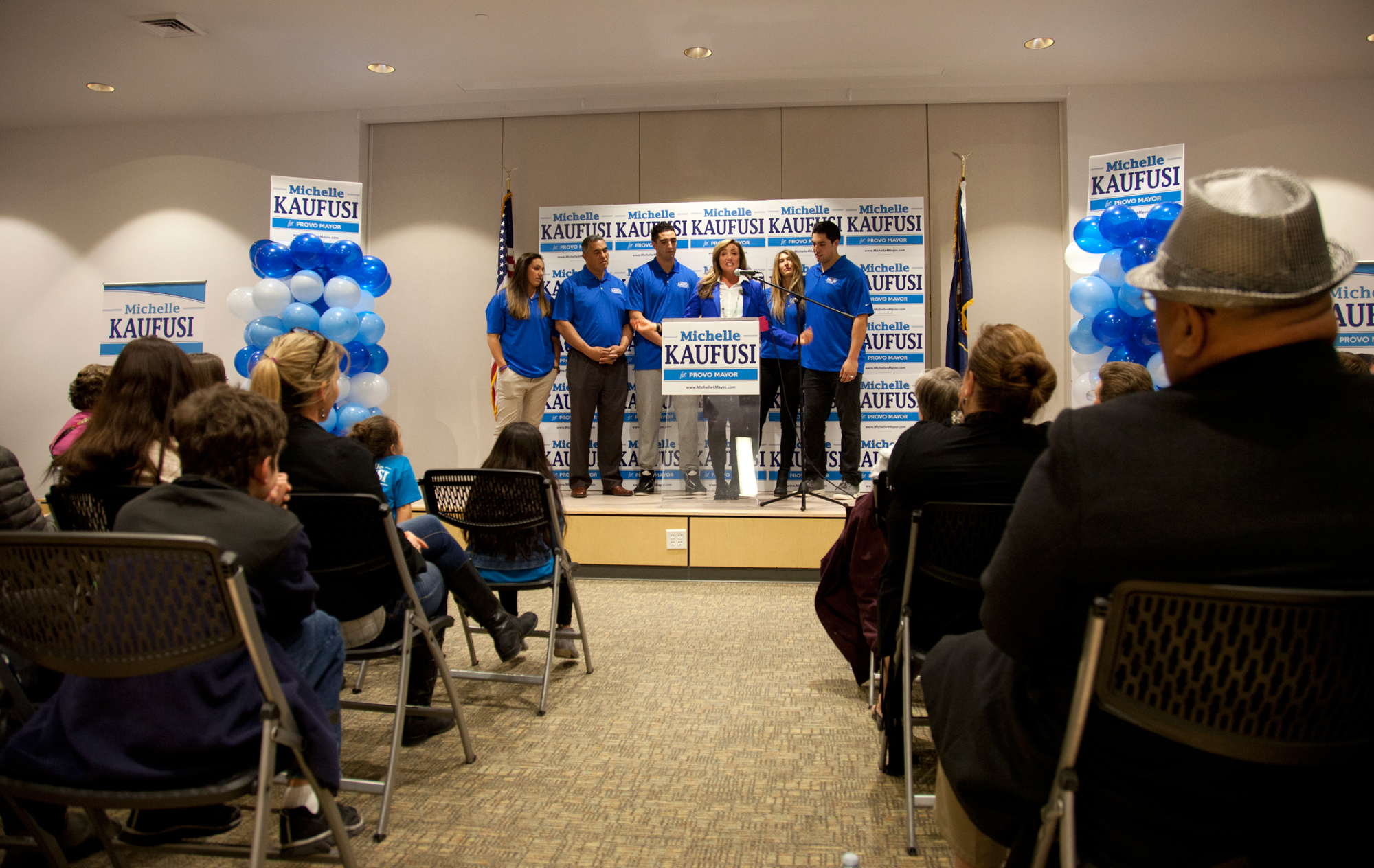 On Wednesday night we held our formal campaign kickoff.  I am grateful for all the support from the community. Every section of Provo was represented and so many volunteered to help.
Below is part of the speech I gave.
I have three core desires for Provo that I'd like to share with you.

First, I want to keep Provo Provo. We have an amazing heritage, a hometown feel. I will fight to keep that.

Second, I want to keep the forward momentum of Provo. To build on the great things that have been happening here that make people want to live here.  There's a vibrancy and energy here that hasn't always been here. I want build on that.

And third, I want to ensure we attract and keep businesses, because having a Provo that's good for business, is ultimately good for all of us. Having a strong business community will help us keep a strong Provo.

So if you want someone with a deep love for our heritage, I ask you to join us.

If you want someone with a commitment to our future and the ability to get tough things done, I ask you to join this campaign.

And if you want someone who is experienced, trusted, and invested, please join us.