Michelle Kaufusi – years of dedicated service to Provo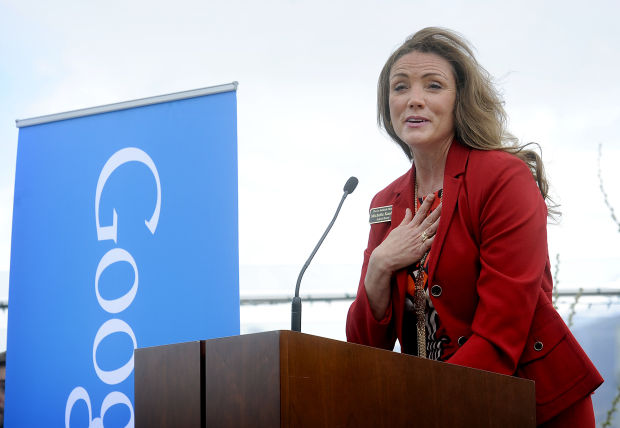 When Provo was trying to get out of the internet business, it was Michelle Kaufusi who was part of the negotiations to bring in Google Fiber. She played an important role with the Google executives along with Mayor John Curtis to sell the network. As part of the negotiations, Google spent over $30 million in upgrades to the system and provided free internet for seven years to Provo residents.
Google Fiber has been a wise decision because local businesses want high speed internet and Provo was able to get out of the business of running an internet network.
Michelle Kaufusi showed leadership skills in passing the 2014 school bond.
Provo School District Superintendent Keith Rittel has observed Michelle's work first hand for the last several years as Michelle has served on the school board.
Rittel first lauded Kaufusi's work on the historic bond to rebuild several Provo schools. As School Board President, "Michelle led the process," of determining the dollar amount of the proposed bond, after carefully weighing the needs of the schools against the concerns of taxpayers, he said.
Once an appropriate dollar was settled on, Michelle's main role was spending time face to face with Provo citizens, often in neighborhood meetings, to discuss their concerns and ask for their votes to approve the bond, he explained. "She willingly put herself out there to be an ambassador of this bond."
While other board members also participated in such functions, Michelle brought a powerful set of skills to the table and took on challenging tasks, he said, such as seeking funding for the campaign (district funds could not be used) and meeting with opponents of the bond. Noting her "courage," Rittel says that Michelle's "leadership skills and interpersonal skills, to be able to go into what could potentially be a hostile setting, . . . were very, very strong and had a huge impact on the success of this bond."
"For the most part she was very successful at convincing people," continues Rittel, but he was also impressed when she didn't sway them. Elaborating, he says another "strong interpersonal skill" of Michelle is that "she didn't walk out of any of those meetings having created enemies. She was determined that even if we disagreed, we were still allies—still cordial and civil one with another. We were able to disagree in a very civil manner."
Notably, Michelle was instrumental at getting even the generally anti-tax group known as the Utah Taxpayers Association to approve the push for the bond, notes Rittel. Michelle and others met with leadership of the association and even took association president Senator Howard Stephenson to see the schools' needs first hand.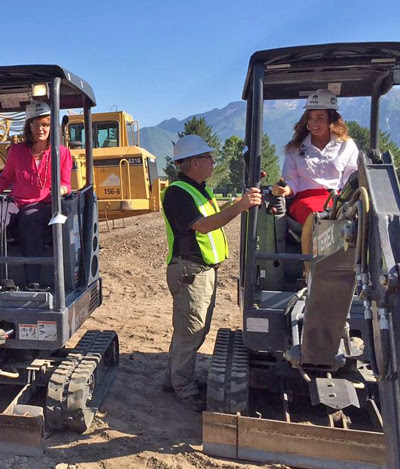 Michelle Kaufusi is a dedicated

public servant

, never actively seeking recognition, but instead just doing the work that needs to be done.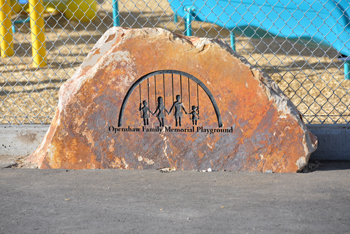 Michelle Kaufusi currently serves in the following community groups:
Member of the "Citizen's Advisory Board" for the City of Provo. This was developed with the Provo police department to engage the community in policing and building trust of law enforcement with the public.
Board Chair for a community park in memory of a local family and business owner after their passing in a tragic airplane accident. The Openshaw Memorial Playground was opened this past year.
Chair of a service club in Provo which has donated to the Festival of Trees for many years.
Current member of the Board of Trustees for Communities that Care.
Member of the Provo Safety Committee.
Member of the fundraising committee for Utah Valley Regional Medical Center.
Michelle Kaufusi was elected to the 

Provo School Board

in 2011.
But that wasn't the start to her service in the community.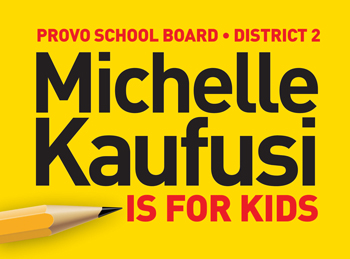 Twenty years ago she got involved in her local Parent Teacher Student Association and discovered a passion for education. She served as PTA President for Rock Canyon Elementary School and Timpview High School.
Michelle Kaufusi served as the Board President of the Provo School Board for one 2 year term. She was elected by her peers to serve on the Board of Trustees for the UHSAA for the past 6 years.
Nine years ago (before serving on the School Board) she was instrumental in starting an ACT prep course for students at high schools in the area. This program is still going strong and impacting hundreds of students.
As a Provo High graduate, Michelle honors her roots and has kept connected with the school. She was pleased to serve as Board Chair of Bulldogs Remember and to help with fundraising efforts for her alma mater. She was instrumental in getting the new scoreboard, which will be moved to the new location.
Michelle Kaufusi has been invested in Provo's future for many years –
she won't let us down as Mayor!