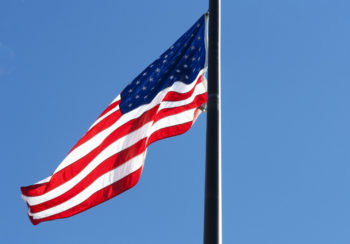 On this Memorial Day Weekend, may our thoughts and prayers be with all those who are grieving.
I am reminded of the words of President Abraham Lincoln in his famous Gettysburg Address:
"The world will little note, nor long remember what we say here, but it can never forget what they did here. It is for us the living, rather, to be dedicated here to the unfinished work which they who fought here have thus far so nobly advanced. It is rather for us to be here dedicated to the great task remaining before us — that from these honored dead we take increased devotion to that cause for which they gave the last full measure of devotion — that we here highly resolve that these dead shall not have died in vain — that this nation, under God, shall have a new birth of freedom — and that government of the people, by the people, for the people, shall not perish from the earth."
Tomorrow there is a Memorial Day Service at the Provo City Cemetery (610 S. State Street) at 10am. From the Daily Herald: "Provo's annual Memorial Day Service will honor of all the servicemen and women who have fought and sacrificed for our country throughout our nation's history, and all those who are fighting today both at home and abroad. The service will include musical numbers by the Timpview High School Band, the Pledge of Allegiance lead by the Freedom Festival President Sherrie Peterson, and a Veteran Memorial unveiling by Aaron Rittmanic. Steve Shallenberger will be the keynote speaker, and the program will conclude with a 21-gun salute by Metro SWAT and Provo Police Honor Guard, with the Taps bugle call by Timpview High School Band. Active duty and veterans are encouraged to wear uniforms."
I love that in Provo we honor our heroes.
I am grateful for those who have served our nation, may we always remember their sacrifices.
Michelle Kaufusi